PUBLICATIONS

Schachat, S. R., C. C. Labandeira, and S. A. Maccracken. 2018. The importance of sampling standardization for comparisons of insect herbivory in deep time: a case study from the late Palaeozoic. Open Science 5(3):171991.

Serrano-Brañas, C. I., B. Espinosa-Chávez, and S. A. Maccracken. 2018. Insect damage in dinosaur bones from the Cerro del Pueblo Formation (Late Cretaceous, Campanian) Coahuila, Mexico. Journal of South American Earth Sciences. In press.
Powered by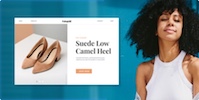 Create your own unique website with customizable templates.