EDUCATION
PhD. Department of Entomology
University of Maryland
& Department of Paleobiology
Smithsonian Institution National Museum of Natural History
August 2014- present
B.A. Biology
Colorado College
August 2008- May 2011
Kenyon College
August 2007- May 2008
PROFESSIONAL EXPERIENCE
Teaching Assistant
University of Maryland
August 2014-present
Q?rius Intern
Smithsonian Institution National Museum of Natural History
July 2015-August 2015
Director's Intern
Smithsonian Institution National Museum of Natural History
July2014- August 2014
Field Intern for Panama Canal Project
University of Florida
&
Smithsonian Tropical Research Institute
January 2014-May 2014
Earth Sciences Volunteer
Denver Museum of Nature and Science
October 2013-present
Assistant Fossil Preparator
Denver Museum of Nature and Science
July 2013-October 2013
Lab Technician
Denver Museum of Nature and Science
February 2013-July 2013
Snowmastodon Preparation Assistant
Denver Museum of Nature and Science
August 2011-February 2013
Snowmastodon Intern
Denver Museum of Nature and Science
May 2011-July 2011
Paleobotany Intern
Denver Museum of Nature and Science
June 2010-May 2011
GRANTS, AWARDS, & FELLOWSHIPS
2018 Big Ten Academic Alliance Smithsonian Institution Predoctoral Fellowship
National Museum of Natural History
2018 Bearded Lady Project Student Research Grant
Paleontological Society
2014-2018 Gahan Fellowship Department of Entomology
University of Maryland
2017 Allen A. Steinhauer Award for Excellence in Teaching
University of Maryland
2017 Ecological Section Student Travel Award
Botanical Society of America
2017 Exploration and Field Research Grant
Explorers Club Washington
2017 Student Assistance Grant
Society for Sedimentary Geology
2016 Allen A. Steinhauer Award for Excellence in Teaching
University of Maryland
2015 Student Travel Award
Systematics, Evolution, & Biodiversity (Entomological Society of America)
2015 John Jenkins Memorial Scholarship
Western Interior Paleontological Society
PROFESSIONAL TALKS
2017
Entomological Society of America Annual Conference
Denver, Colorado "Plant-insect associations of the Kaiparowits Flora, Late Cretaceous (Campanian) of Utah"
2017
Botanical Society of America Annual Conference
Fort Worth,Texas "Insect Herbivory of the Kaiparowits Formation Flora, Late Cretaceous (Campanian) of Utah"
2016
Geological Society of America Annual Conference
Denver, Colorado "Preliminary assessment of plant-insect associations in the Kaiparowits Flora, Late Cretaceous of Utah"
2015
Geological Society of America Annual Conference
Baltimore, Maryland "Minimal evidence for plant-insect associations in the South
Ash Pasture Flora, Middle Permian of North-Central Texas"
2015
Geobiology Symposium XXIII
University of Pennsylvania "Plant-insect associations of Late Cretaceous Laramidia, western North America"
2014
Entomological Society of America Annual Conference
Portland, Oregon "Plant-Insect associations of Late Cretaceous North America"
COURSES TAUGHT
BSCI 161 Laboratory Principle of Ecology and Evolution
University of Maryland
August 2014-present
Fossil Leaf Cuticle Preparation
Denver Museum of Nature and Science
January 2012
Insect Damage in the Fossil Record
Denver Museum of Nature and Science
, guest lecturer in the paleobotany class, February 2012
MEDIA COVERAGE
PRINT:
Digging Up the Past: CC Alumni Help Uncover Major Ice Age Discovery.
Colorado College Alumnis Bulletin
, December 2012
Bones from Ziegler dig return to Snowmass. By Chapman,
Aspen Times
, July 2013
Tom Cardamone to lead local effort to leverage 'Snowmastodon' find. By Best,
Aspen Journalism
, July 2013
Renewed digging, 'Davos of climate' ideas identified for Snowmastodon. By Best,
Aspen Journalism
, July 2013
What lies beneath. By Karla Zabludovsky,
Newsweek
, April 14, 2014
RADIO:
Mammoths and mastodons return to Snowmass Village. By Krivonen,
Aspen Public Radio
, July 2013
Ancient bones return to the Snowmass Ice Age Discovery Center. By Waters,
Radio Free Aspen
, July 2013
Powered by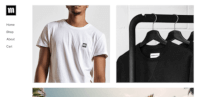 Create your own unique website with customizable templates.